Fusing a Plen Air Study & Old Masters | Sebastian Salvo Paints a Two-Figure Composition (Pt. 2)
Jan-Ove Tuv visits Sebastian Salvo to observe him as he continues to work on a two-figure composition of a loving couple in his studio.
In this video you will learn about:
Combining a plen-air study and masterworks in a composition
Slowly developing a synthesized landscape
Arranging dark/light, big shapes and general color range first
Contrasting vertical vs horizontal lines
How changes of temperature can be enough
Establishing a rhythmic connection between different elements
The importance of repetition and variation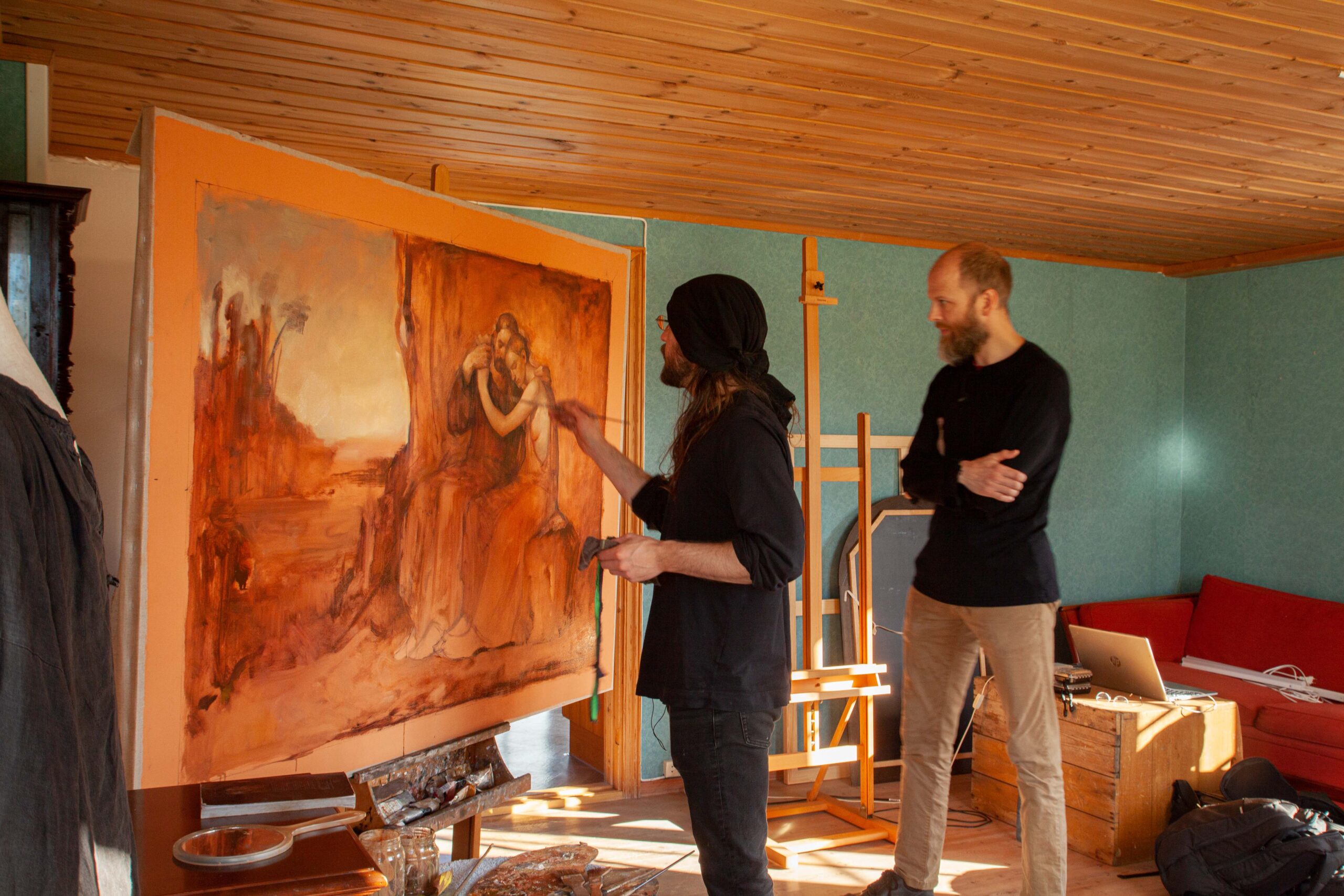 ▶️ Full video (1 hour 10 min): https://patreon.com/caveofapelles
🎵 Full audio: https://caveofapelles.com/podcast
SHOUTOUT to our TOP SPONSORS!
Fergus Ryan
Matthias Proy
Eivind Josten
Børge Moe
Read more..